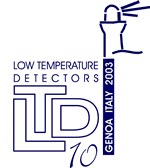 A) GENOVA - SAN REMO - MONTECARLO -GENOVA

Departure from Genova "Cotone Congressi" around h13.00 by bus.
Return from Montecarlo to Genova around h20.00 by bus

FIRST STOP SAN REMO
Sight-seeing tour and visit of "Villa Nobel".

The town stands out in the middle of a wide inlet that is bounded by Capo Verde - to the east- and Capo Nero - to the west. The ancient heart of Sanremo - La Pigna - dates back to the year 1000 and it still preserves its network of steep and winding streets. Sanremo is the capital of the Riviera of Flowers and this can be seen in its artistic and architectural style.
The town is essentially Liberty, an Historical city full of heritage and literary memories. Very important is "Villa Nobel", a Moorish eighteen-century building typically decorated with Renaissance Venetian ornamentation. The Villa owns its names to the famous Swedish Scientist, inventor of the dynamite.
Sanremo

Villa Nobel

Sanremo "Riviera of Flowers"
SECOND STOP MONTECARLO
Sight-seeing tour.

A sovereign and independent state, the Principality of Monaco has borders on its landward side with several communes of the French Department of the Maritimes Alps.
The Principality has only one commune, Monaco, whose limits are the same as those of the state.
This is divided into several areas: Monaco Ville on the Rock, the old fortified town, with prince's Palace.The Condamine, the harbour area.
Monte Carlo created in 1866, in the reign of prince Charles III who gave it its name, with its internationally famous Casino. Moneghetti, the Revoires and the Exotic Gardens. Fontvieille, The Zoological Gardens.
| | |
| --- | --- |
| | Monaco |
| General View | The Prince's Palace |
B) GENOVA - PORTOFINO - S. FRUTTUOSO - CAMOGLI
Departure from Genova "Cotone Congressi" around h 13.00 by boat. Return from Camogli to Genova around h20.00 by boat


FIRST STOP PORTOFINO
Sight-seeing tour.

Portofino is small, exclusive paradise. In a very small space, there are unexpected worlds. Just turn a corner and you leave behind the excitement for an archaic peace. Climb the streets and paths of Portofino's Hill, now a nature park.
The forms and colours, the position of the houses and the rich villas trace a magic reflection all around the gulf.
Very famous is the "Piazzetta" in front of Portofino's sea side.

Portofino


SECOND STOP SAN FRUTTUOSO
Abbey of San Fruttuoso tour.

The San Fruttuoso di Capodimonte cove comes as a surprise to most visitors, appearing literally out of nowhere at the end of the narrow by between Camogli and Portofino's splendid promontory. Old legends and mysterious atmosphere surround the origins of San Fruttuoso's ancient monastery, founded to contain and honour the remains of the holy Bishop of Tarragona.
The sacred atmosphere of this stone jewel nestled amid the green of the aromatic Mediterranean shrubbery and the crystal blue-green of the sea extends even into the waters, where at a depth of 17 meters stands a Benedictine statue of Christ.

San Fruttuoso

Abbey of San Fruttuoso


THIRD STOP CAMOGLI
Sight-seeing tour Camogli.

the "Town of a Thousand White Sailboats", is a picturesque fishing village with centuries-old sea-going origins.
In Camogli you can visit the old centre with its characteristic harbour, its typical many-coloured house, the Marine Museum and Castel Dragone.

Camogli
OPTIONAL TRIP (not in LTD 10 social program)

A) ONE DAY IN LE CINQUE TERRE
By train or by boat.
Departure from Genova.

RIOMAGGIORE and MANAROLA where, the sea, the hills the old fishing village and the Genovese style churches add together to result in enthralling scenary from Riomaggiore to Manarola there is the renowned Via dell'Amore (lover's pathway) cut out of the costal rock.
CORNIGLIA winding up the hillside and MONTEROSSO spreading out at sea level both have notable artistic scenic reference.
Another delightful corner is VERNAZZA.The Cinque Terre area has been made into a park for marine life together with the flora and fauna.

Monterosso

Corniglia

Riomaggiore

Manarola

Vernazza

B) 3 DAYS IN VENICE OR FLORENCE
We are able to provide the following services:

Hotel Accomodation
Meals in typical restaurants
Travel arrangements

Please contact:
PROMO EST SRLVia C. Barabino 21/11 - 16129 Genova
Tel. ++39 010 5702228 Fax ++39 010 5702110