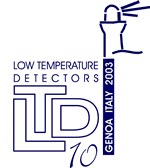 Mentelocale
Ristorante Disopra
Mentelocale Ristorante Disopra: inside the prestigious site of Palazzo Ducale, in the most beautiful side of the Historical Centre recently renewed. It gives you the possibility to rest in a comfortable and nice place near the main square of the City, having a relaxing lunch or a dinner in the soft atmosphere of Piazza Matteotti.
On Saturday and Sunday, from 12,00 to 15,00, it is possible to have a full brunch for 11,50 Euros.
LTD 10 Participants and accompanying persons can have special prices for Lunch and Dinner.

From Monday to Friday, from 12,30 to 14,30, you can have a Lunch including drink (wine, beer, or non-alcoholic drink) and coffee only for 10 Euros.

Every day from 20,00 to 24,00 typical Italian dinner, including selected wine and coffee only for 15 Euros.
The restaurant will be closed on Sunday evening.

Mentelocale Ristorante Disopra
Palazzo Ducale
Piazza Matteotti 5
16121 Genova
Telephone: ++39 010 5969698
http://www.disopra.it